Counseling Services
Online & In-Person
Whole wellness includes sound health in both the body and mind. At Xpress Wellness, our licensed clinical social workers have experience treating a variety of emotional and behavioral concerns. Our counseling services are solution-focused helping patients make progress working toward their individual goals. Most sessions are done virtually giving patients the flexibility to meet from their home, car, office, or wherever is most convenient or comfortable.
In addition to counseling, some patients may need medication to help them heal. Medications may be temporary while learning healthy coping mechanisms or addressing specific issues or life events while others may need long-term medication and support. Each patient and situation is unique. Whether you need short or long-term medication management, to reach your behavioral health goals, you can now work with an Xpress Wellness Psychiatric Nurse Practitioner to find what works for you. Contact us today.
Getting Help with Xpress Wellness is simple. Our team will pair you with a licensed counselor who fits your needs. Just do the following:​
Schedule a time to chat with one of our appointment coordinators.
We'll match you with a therapist to fit your needs.
We will review the program with you and schedule your first counseling session.
Behavioral health services are only available in Oklahoma for online and in-person counseling at this time.
Xpress Wellness Urgent Care offers counseling services for a wide variety of emotional and behavioral concerns, including:
We accept Medicaid, Medicare, and most major insurances.
No insurance or high deductible? We offer competitive self-pay rates. Affordable therapy is within reach.
$135 for initial visit and $85 for follow up visits.
All payments, including your co-pay, coinsurance, and/or deductible, are due at the time of service.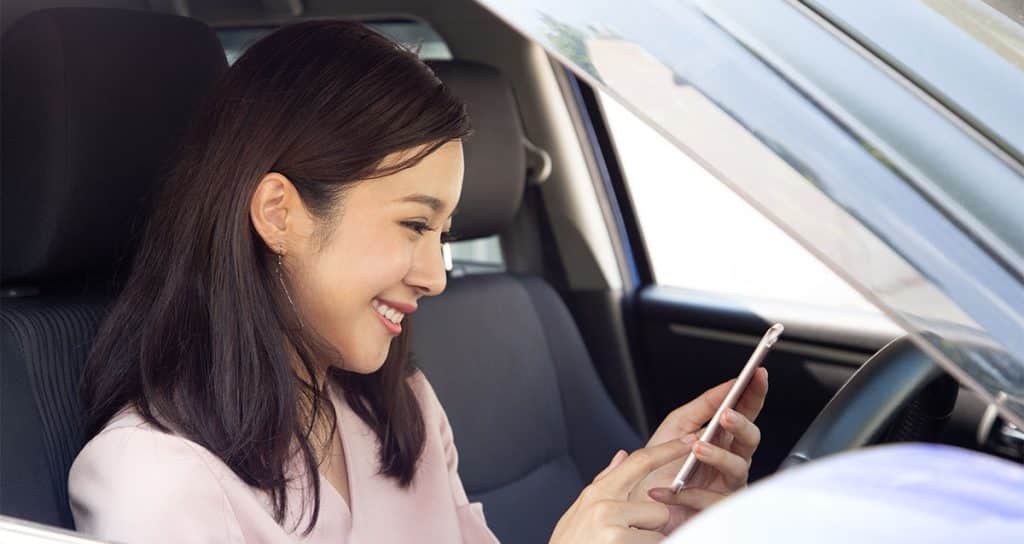 What is behavioral health?
Many people confuse behavioral health and mental health, but the two concepts are distinct. While mental health describes emotional and psychological well-being, behavioral health refers to the way human behavior affects overall health and vice versa. Our behavioral health providers help patients through counseling online or in-person with everything from substance abuse to weight management to depression.
Oftentimes, behavioral health counseling and mental health counseling go hand-in-hand. Behavior affects thought processes and chemicals in the brain (mental health). Likewise, thoughts and brain chemistry (mental health) affect how people behave. Xpress Wellness Urgent Care focuses on behavioral health, but addressing mental health is a key component of our therapy treatments. Mental health counseling is valuable and integrated into behavioral health counseling sessions. We see patients across Oklahoma for virtual therapy sessions and in-person therapy at select locations.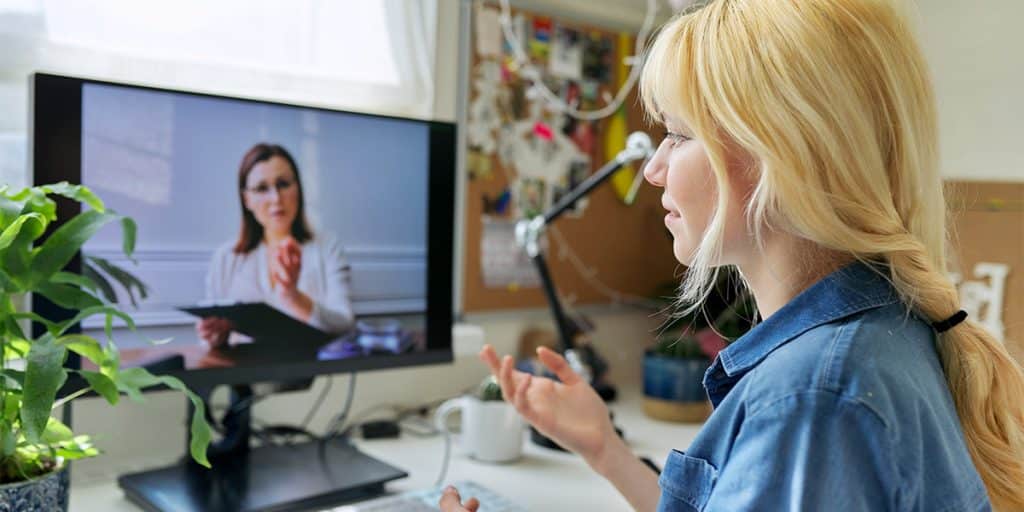 Now offering behavioral health counseling services in Oklahoma
Meet with a professional counselor online from the comfort of your own home
Submit the form to request information about behavioral health counseling or to schedule an appointment. Our team will review your information and will reach out via email or phone.
Our service options include: Telehealth & in-office counseling
Seeking behavioral health counseling for the first time is already a huge step toward a healthier mind. The last thing we want to do is inconvenience you by making you take an unnecessary trip to our clinic, especially if you don't live near one of the locations that provides behavioral health counseling services. That's why we offer telehealth (commonly called online counseling or virtual therapy) options to anyone in Oklahoma. You can easily do your online therapy session from your phone, tablet, or computer. 
If you prefer to seek in-office counseling, that's okay too! We're happy to see you in person at select clinics in Oklahoma. A lot of our patients prefer the physical presence of their behavioral health provider, and we will gladly accommodate anyone seeking in-person behavioral health counseling.
Xpress Wellness Urgent Care can provide translators in many different languages.
Do you speak Spanish? No problem. Many of our staff members speak Spanish too. If your behavioral health counselor doesn't speak Spanish, we're also happy to provide you with an interpreter. There's no need to let a language barrier prevent you from getting the mental health and behavioral health help you need. Translators are also available for other languages.
¿Eres hispanohablante? No hay problema. Muchos de los miembros de nuestro personal también hablan español. Si su proveedor no habla español, también nos complace proporcionarle un traductor. No hay necesidad de permitir que la barrera del idioma le impida obtener la ayuda que necesita.

Children, families, adults, and seniors
The importance of behavioral health has no age limit. Whether you're worried about your child's behavior, teenager's mental health or relative's recent struggles with grief, there's no reason to put off or dismiss the prospect of treatment. Our licensed counselors are happy to see Oklahoma patients of all ages for any situation.

Medication Assisted Therapy
Sometimes therapy alone is the ideal treatment for behavioral health issues. Other times, medication is necessary to bring relief. If you and your provider determine that medication management is right for you, we'll coordinate with your primary care physician or psychiatrist to get you what you need.

Primary care behavioral health (PCBH) consultation model
The PCBH consultation model is a functional assessment to determine symptoms, their root causes, and how they affect a patient's ability to function normally in their lives. We use this model in our counseling practice to determine the best plan for eliminating or reducing symptoms and improving behavioral health.
What sets the PCBH model apart from others is that it integrates behavioral health therapy into a primary care setting. When you separate behavioral health from physical and mental health systems and treatment, the results can often lead to increased costs, fragmented treatment, duplicate services, and other problems. We believe integrated care is essential for wellness as a whole.

Short-term and solution-focused therapy
Our providers at Xpress focus on evidence-based treatments in therapy sessions. We know that every patient's life situation, experiences, problems, strengths, and relationships are unique, so we carefully select the treatments and therapies that are most likely to make a positive difference. We are able to use these approaches in both online counseling and in-office counseling. Depending on the patient and situation, these could include:
Cognitive behavioral therapy

Motivational interviewing

Acceptance and commitment therapy

Trauma-focused/trauma-informed therapy

Systems therapy

Behavioral activation therapy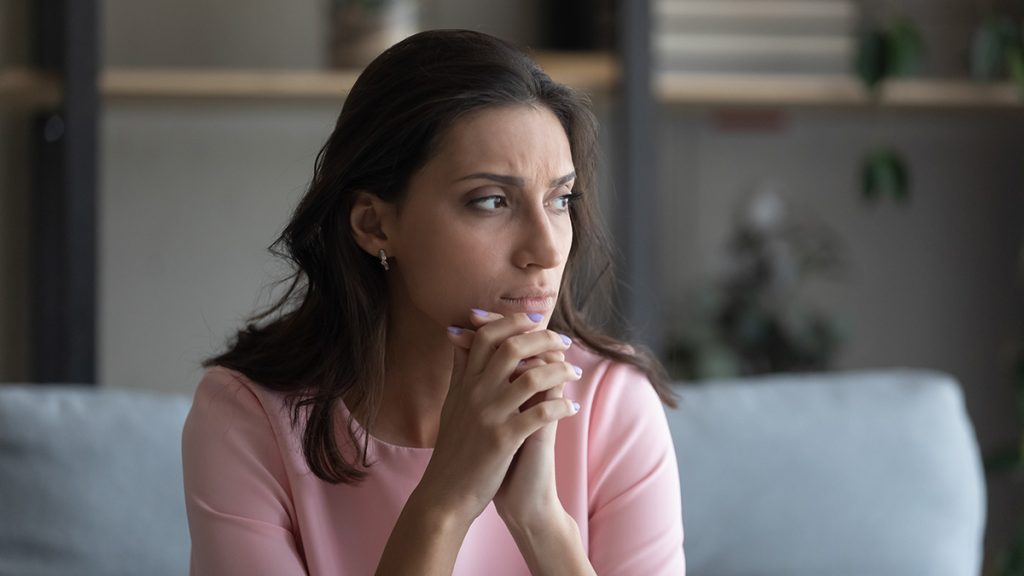 Get the behavioral health treatment you need today
Xpress Wellness Urgent Care is your behavioral health home. We provide counseling services in Oklahoma online and in person. Telehealth (online therapy) services are offered anywhere in the state of Oklahoma. Simply submit the form, we'll match you with a therapist and call you to schedule your appointment. If you prefer in-person services, please contact us for available locations. 
You don't need to be an existing patient, and you don't need to have a referral from a doctor to schedule a behavioral health counseling appointment. For your convenience, online counseling services can be provided wherever you are with the use of your phone, computer, or tablet.
Medicaid, Medicare, and some insurance plans are accepted.
Meet Our Behavioral Health Providers
Behavioral Health Provider
Jamie Vanbeber is a Licensed Clinical Social Worker in Tulsa, OK. Graduating from the University of Oklahoma in 2007, Jamie has devoted her career to improving the lives of others. She is deeply passionate about promoting mental health, decreasing the stigma associated with mental health and help seeking, and helping others find their way in this sometimes chaotic world in which we all live.
Prior to working at Xpress Wellness, Jamie worked in the Department of Defense where she served as the Director of Psychological Health at a military installation. There, she was responsible for the daily operations of the Psychological Health Program which provided psychological care to over 1500 members and one Geographically Separated Unit. She provided consultation to unit leaders and helping agencies on psychological health guidance, trends, and interventions. She was also appointed as the manager of the Suicide Prevention Program, Community Service Coordinator, Master Resilience Trainer, Community Action Team Chair, and the Disaster Mental Health Team Lead; providing consultation on psychological stress education during all-hazard events. Jamie has experience in treating military members, veterans, their families and first responders; in addition to, general adult mental health, psychiatric mental health treatment, medical social work, and end-of-life/bereavement experience.
Jamie's current treatment focus centers upon a person-centered, strengths-based, solution-focused approach. Jamie believes therapy is about establishing a strong rapport and trust with your therapist, this is the tenet in which healing can begin.
Away from her professional career, Jamie spends her time with her family and children, volunteers with local civic organizations, and takes care of all her menagerie of animals on her family's hobby farm.
If you feel like Jamie's skills and background fit within your needs, don't hesitate to reach out and schedule an appointment; she looks forward to working with you.
Kylene R Whiteman, MSW, LCSW
Behavioral Health Provider
Kylene Whiteman is a Licensed Clinical Social Worker in Oklahoma. Kylene graduated from Northwestern Oklahoma State University in 2012 with a Bachelors of Social Work and she was named the 2012 Oklahoma NASW Social Work Undergraduate Student of the Year. She then pursued her Master of Social Work at the University of Oklahoma in 2013. She became fully licensed in 2015. Kylene is a Board Approved Supervisor and provides supervision for individuals pursuing their Master of Social Work and for those who are pursuing their LCSW. She is a strong supporter of the Social Work field and is committed to helping the Social Work profession expand by providing clinical supervision and working with MSW students. Kylene is committed to life-long learning and is dedicated to expanding and refining her clinical skill set to provide the highest quality of care to the individuals she serves. Kylene is a strong advocate for competent and ethical Social Work practices.
Kylene has a wealth of experience in working with a diverse population of individuals with mental health, trauma and substance abuse needs. Kylene has worked in four different treatment settings to include: acute psychiatric care, community mental health outpatient services, residential substance abuse treatment, and private practice. She has held multiple different positions to include: Therapist, Team Lead, Outpatient Coordinator, Director of Inpatient Services, and Director of Social Work at her previous employer of 11 years. Kylene has worked individuals with multiple presenting issues, such as: Depression, Anxiety, Stress Related Disorders, PTSD, Bipolar Disorder, Substance Use Disorders, Self Esteem, Anger, Impulse Control, Sexual Behaviors, and Relationship issues.
Kylene joined Xpress Wellness with the goal of meeting and serving individuals in need within the state of Oklahoma. In her spare time, she enjoys spending time with her family, feeding cows, and riding horses.
"Remember, you've survived 100% of your bad days up to this point, please keep going"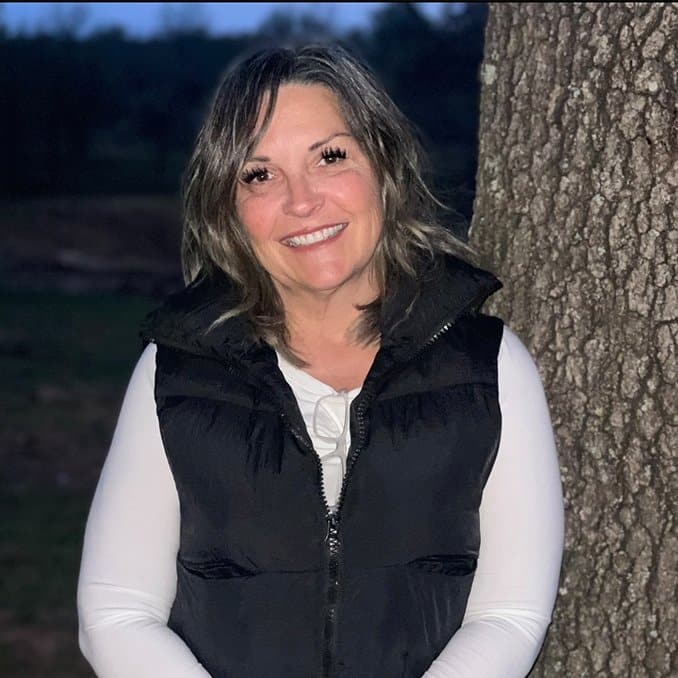 Stephanie Watkins, MSW, LCSW
Behavioral Health Provider
Providing Quality, Local and Timely psychiatric care to LTC
and skilled nursing facilities across Oklahoma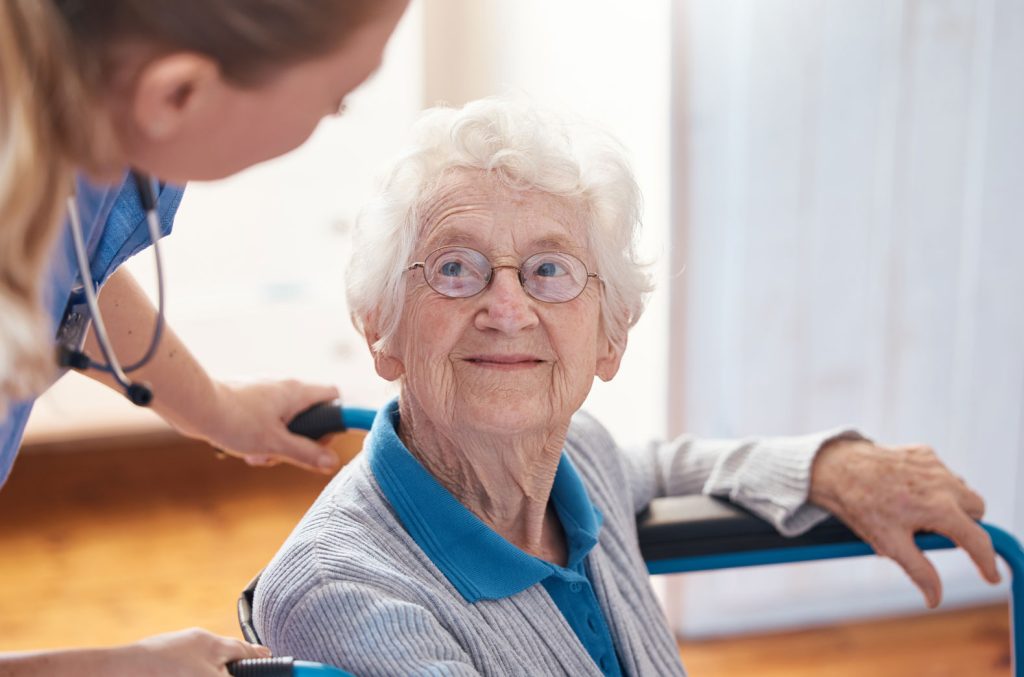 What is V Psych Oklahoma?
V Psych Oklahoma was founded several years ago and currently provides psychiatric medication management services to more than 60 nursing home facilities across Oklahoma and growing! WE are a small local company offering face-to-face visits every time. V Psych Oklahoma has partnered with several local counseling services and assists in facilitating theses types of services.
V Psych Oklahoma believes in quality and personalized care! Each provider's caseloads are limited and round during the week so that team members can work closely together with facilities to better understand residents' and facility needs.