Oklahoma Counseling Services - Online & In-Person
Whole wellness includes sound health in both the body and mind. Xpress Wellness Urgent Care treats a variety of behavioral health issues, such as anxiety, depression, sleep disorders, and relationship problems. We provide counseling services in Oklahoma to help patients live healthier lives.  If you're concerned about yourself or a loved one, contact us to get the help you need.
Getting Help with Xpress Wellness is simple. Our team will pair you with a licensed counselor who fits your needs. Just do the following:​
We'll match you with a therapist to fit your needs.
We'll contact you within 1 business day to schedule your appointment and answer any questions.
Behavioral health services are only available in Oklahoma for online and in-person counseling at this time.
Xpress Wellness Urgent Care offers counseling services for a wide variety of emotional and behavioral concerns, including:
We accept Medicaid, Medicare, BCBS, TRICARE and HealthChoice for behavioral health counseling services.
No insurance or high deductible? We offer competitive self-pay rates. Affordable therapy is within reach.
$135 for initial visit and $85 for follow up visits.
All payments, including your co-pay, coinsurance, and/or deductible, are due at the time of service.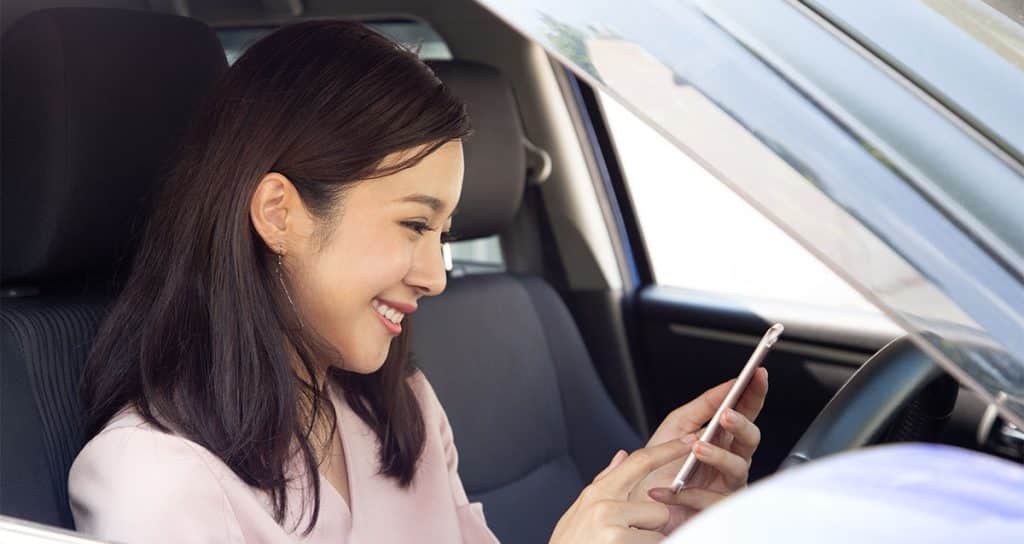 What is behavioral health?
Many people confuse behavioral health and mental health, but the two concepts are distinct. While mental health describes emotional and psychological well-being, behavioral health refers to the way human behavior affects overall health and vice versa. Our behavioral health providers help patients through counseling online or in-person with everything from substance abuse to weight management to depression.
Oftentimes, behavioral health counseling and mental health counseling go hand-in-hand. Behavior affects thought processes and chemicals in the brain (mental health). Likewise, thoughts and brain chemistry (mental health) affect how people behave. Xpress Wellness Urgent Care focuses on behavioral health, but addressing mental health is a key component of our therapy treatments. Mental health counseling is valuable and integrated into behavioral health counseling sessions. We see patients across Oklahoma for virtual therapy sessions and in-person therapy at select locations.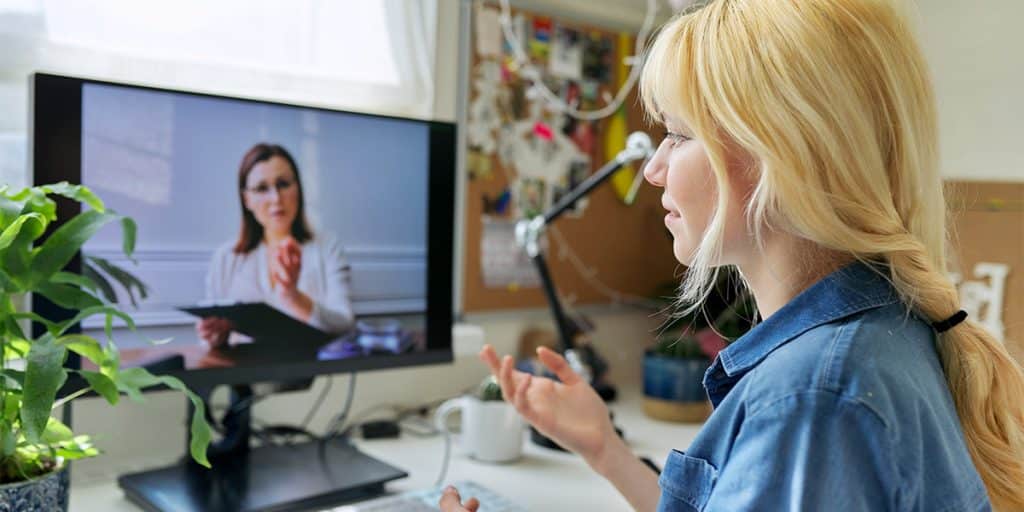 Now offering behavioral health counseling services in Oklahoma
Meet with a professional counselor online from the comfort of your own home
Submit the form to request information about behavioral health counseling or to schedule an appointment. Our team will review your information and will reach out via email or phone.
Our service options include: Telehealth & in-office counseling
Seeking behavioral health counseling for the first time is already a huge step toward a healthier mind. The last thing we want to do is inconvenience you by making you take an unnecessary trip to our clinic, especially if you don't live near one of the locations that provides behavioral health counseling services. That's why we offer telehealth (commonly called online counseling or virtual therapy) options to anyone in Oklahoma. You can easily do your online therapy session from your phone, tablet, or computer. 
If you prefer to seek in-office counseling, that's okay too! We're happy to see you in person at select clinics in Oklahoma. A lot of our patients prefer the physical presence of their behavioral health provider, and we will gladly accommodate anyone seeking in-person behavioral health counseling.
Xpress Wellness Urgent Care can provide translators in many different languages.
Do you speak Spanish? No problem. Many of our staff members speak Spanish too. If your behavioral health counselor doesn't speak Spanish, we're also happy to provide you with an interpreter. There's no need to let a language barrier prevent you from getting the mental health and behavioral health help you need. Translators are also available for other languages.
¿Eres hispanohablante? No hay problema. Muchos de los miembros de nuestro personal también hablan español. Si su proveedor no habla español, también nos complace proporcionarle un traductor. No hay necesidad de permitir que la barrera del idioma le impida obtener la ayuda que necesita.

Children, families, adults, and seniors
The importance of behavioral health has no age limit. Whether you're worried about your child's behavior, teenager's mental health or relative's recent struggles with grief, there's no reason to put off or dismiss the prospect of treatment. Our licensed counselors are happy to see Oklahoma patients of all ages for any situation.

Medication Assisted Therapy
Sometimes therapy alone is the ideal treatment for behavioral health issues. Other times, medication is necessary to bring relief. If you and your provider determine that medication management is right for you, we'll coordinate with your primary care physician or psychiatrist to get you what you need.

Primary care behavioral health (PCBH) consultation model
The PCBH consultation model is a functional assessment to determine symptoms, their root causes, and how they affect a patient's ability to function normally in their lives. We use this model in our counseling practice to determine the best plan for eliminating or reducing symptoms and improving behavioral health.
What sets the PCBH model apart from others is that it integrates behavioral health therapy into a primary care setting. When you separate behavioral health from physical and mental health systems and treatment, the results can often lead to increased costs, fragmented treatment, duplicate services, and other problems. We believe integrated care is essential for wellness as a whole.

Short-term and solution-focused therapy
Our providers at Xpress focus on evidence-based treatments in therapy sessions. We know that every patient's life situation, experiences, problems, strengths, and relationships are unique, so we carefully select the treatments and therapies that are most likely to make a positive difference. We are able to use these approaches in both online counseling and in-office counseling. Depending on the patient and situation, these could include:
Cognitive behavioral therapy

Motivational interviewing

Acceptance and commitment therapy

Trauma-focused/trauma-informed therapy

Systems therapy

Behavioral activation therapy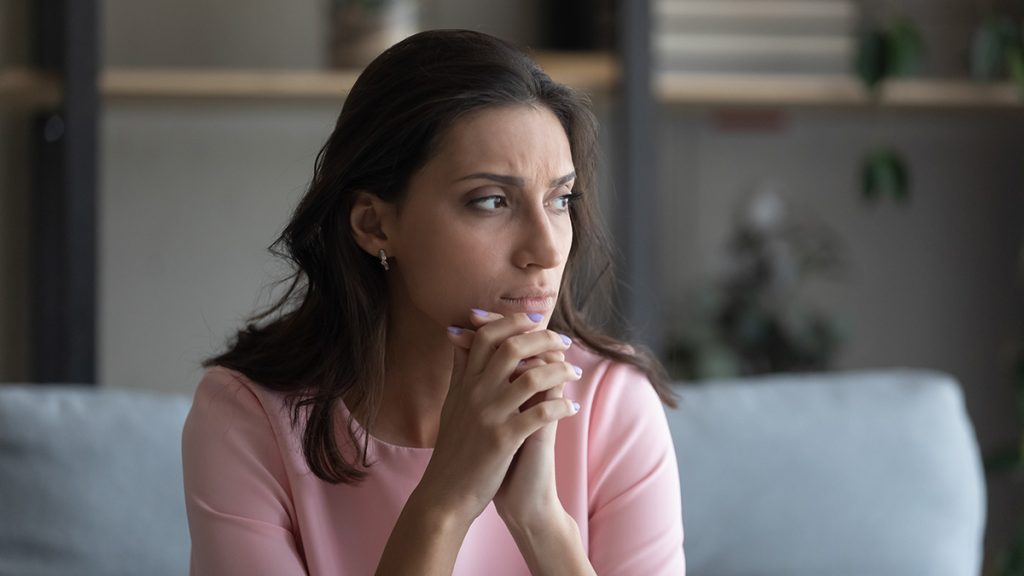 Get the behavioral health treatment you need today
Xpress Wellness Urgent Care is your behavioral health home. We provide counseling services in Oklahoma online and in person. Telehealth (online therapy) services are offered anywhere in the state of Oklahoma. Simply submit the form, we'll match you with a therapist and call you to schedule your appointment. If you prefer in-person services, please contact us for available locations. 
You don't need to be an existing patient, and you don't need to have a referral from a doctor to schedule a behavioral health counseling appointment. For your convenience, online counseling services can be provided wherever you are with the use of your phone, computer, or tablet.
Medicaid, Medicare, and some insurance plans are accepted.
Meet Our Behavioral Health Providers
Behavioral Health Provider
Justin Simmons is a Licensed Clinical Social Worker in Oklahoma with nearly 30 years of professional experience in providing social services administration and clinical treatment. Justin is the behavioral health program manager for Xpress Wellness and Integrity Urgent Care. Justin has worked in social services administration, mental health and substance use disorder treatment since 1994. He has been married for 30+ years and has 6 children. Justin and his wife have experience in foster parenting and adoptions. Justin has served in several social services organizations to advocate for vulnerable and/or oppressed client systems by improving services, increasing access to care, and supporting policy changes. Justin has been the executive director in nonprofit social service agencies for 20+ years. He is a trained primary care behavioral health consultant working closely with primary care medical providers to treat the whole person in a person-centered approach to care. Justin received a Master of Social Work degree from the University of Oklahoma in 2001. Justin specializes in a variety of culturally sensitive and trauma informed clinical interventions to improve the well-being of individuals, families, couples, organizations, and communities. Justin utilizes his extensive experience in social services administration and clinical treatment to provide a high-quality behavioral health program within Xpress Wellness and Integrity Urgent Care.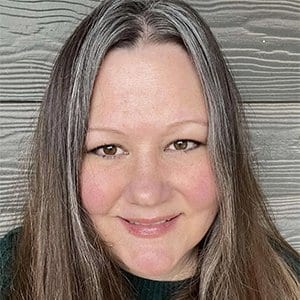 Micah Graves-Barnett, MSW, LCSW
Behavioral Health Provider
Micah Graves-Barnett was raised in western Oklahoma until the age of ten, when her family relocated to eastern New Mexico. She graduated from Eastern New Mexico University in 2001, then returned to Oklahoma to attend graduate school at the University of Oklahoma. In 2003, she received a Master of Social Work.
Micah was initiated into medical social work while still in graduate school. She was hired at a level two trauma emergency room, and she couldn't have asked for a more informative, exciting, and fun start to her career.
In 2006, she began what turned into a sixteen-year career in hospice. Just two years later, she received an award for Oklahoma Hospice and Palliative Care Award for Social Worker of the Year. She's truly enjoyed this area of social work, particularly the knowledge she's gained from working alongside so many incredible nurses, doctors, aides, chaplains, and volunteers in the field.
ADHD counseling for both children and adults is of particular interest to Micah. She was fortunate enough to have owned a private practice dedicated to ADHD treatment, and she enjoyed every minute of it.
Micah and her daughter relocated to Owasso in July 2022, where they enjoy the small community as well as weekend road trips to experience all that Tulsa and the surrounding areas have to offer.
Behavioral Health Provider
Carrie Smith is a Licensed Clinical Social Worker in Oklahoma and Arkansas. After graduating from Arkansas State University in 2002 with a Bachelor of Science in Social Work, she gained experience as a case manager in school-based mental health, coordinated pediatric day treatment services. She later served as a manager for two Early Head Start sites.
Carrie completed a Master of Science in Social Work with a clinical concentration from the University of Arkansas at Little Rock in December 2009. She then worked for approximately fifteen years in the medical social work field, providing direct patient care and serving as an administrator. She joined Xpress Wellness as a Behavioral Health Consultant to provide therapy services with the goal of improving patient outcomes and quality of life. In her spare time, Carrie enjoys spending time with family, friends, and her two rescue dogs.