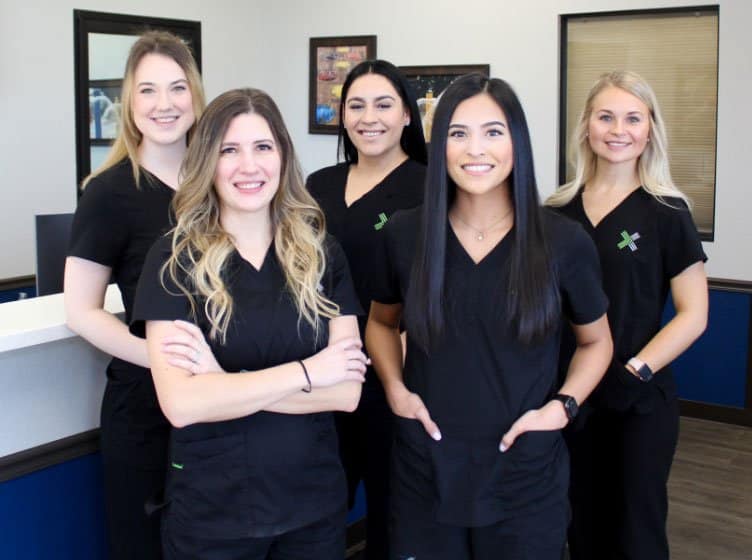 Welcome to Xpress Wellness Urgent Care!
If you're dealing with an illness or other health problems, finding the proper care can be an overwhelming task. Rest assured that if you come to our center, you will receive quality care from professionals who are passionate about helping you.
Our goal is to provide our patients with quality care at any time. Not only will you find quality care, but you will also form reliable relationships with our healthcare providers. We are here for you and anything that life throws at you.
Find a location near you and call or schedule an appointment online with us at your convenience!
We Offer the Following Urgent Care Services:
Read Our Google and Facebook Reviews
Very pleased, always fast and efficient service! Today I was greeted with a smile by Joanna and had my vitals taken by Amanda who was very kind. Brittany was the provider and she was very sweet, explained everything throughly. I've been here numerous times and it's always a good visit.
Sally B.
Muskogee, OK (South Clinic)
Very quick, courteous staff. I couldn't ask for more, especially at a time when I'm sure they're completely overwhelmed. Thank you for everything, you're much appreciated.
Very professional. Once I got in for my visit I was taken care of swiftly and was provided good information. Highly recommend.
Frederick M.
Chickasha, OK
Easy to schedule appointment, service was timely, and received excellent service!
Wait times are decent for the times, once you get back the process is very quick. Very polite staff.
👍 Recommends
Team was very nice and detailed. Excellent service.
I had a very good first time experience here. Was seen immediately, diagnosed quickly and the prescription was called in to the pharmacy right away. Very impressed!
The receptionist was incredibly kind and professional.
The entire staff are professional, compassionate, thorough and comforting. Check-in was quick, easy and was offered choice of waiting in the waiting area or my car. The Clinical staff obtained a thorough History and current concerns regarding my visit today. My vital signs, diagnosis and treatment were explained to me in detail. I'm so glad they're in our community.
Fantastic people. Very caring and knowledgeable.
Very friendly and knowledgeable staff.
Anntenette N.
Broken Arrow, OK
Everything about this place was excellent. The staff was very courteous and professional. Got out at a decent time. Thank you. ☺️ Definitely recommend.
Angela B.
Broken Arrow, OK
I cut my hand today and had such a good treatment with Xpress Wellness Urgent Care. Kimberly and Dana were amazing! They made me as comfortable as possible in an unpleasant situation.
Staff was really friendly. Office was very immaculate and clean. Dr McaTee was very nice and actually was very helpful. I've had some bad experiences with walk in clinics but she genuinely cares. Thank you.
👍 Recommends
My visit was easy, fast and very professional the staff and P.A was very kind and friendly
The provider Macy was very kind! She took time to explain everything to me & explained it to where I can understand it! I was in and out very fast! Thank you Macy!
Good experience. The lady that took my vitals and weight/height was really great. I have really bad anxiety and it gets worse when I go to places like this and Becca told me everything she was doing, explained everything, was very nice and sweet. Made me feel a lot better about coming. Thank you Becca.
Our visit was fast and easy and very professional. We will keep Xpress Wellness as our provider for Urgent Care.
The staff did a fantastic job, and took care of me.