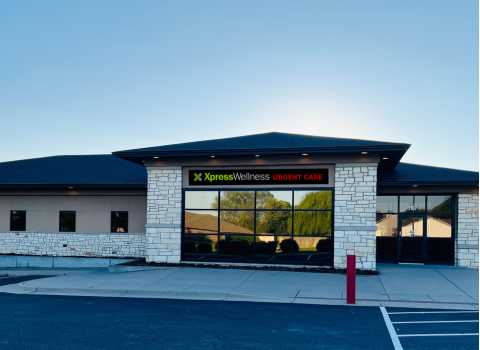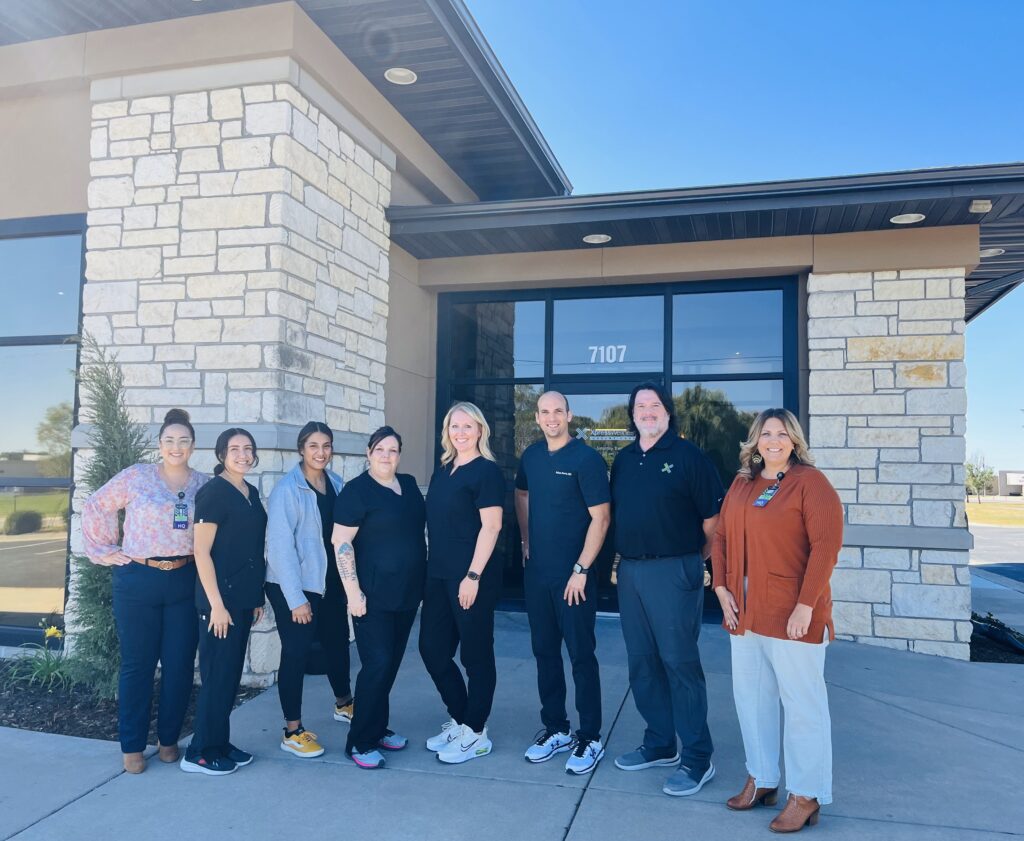 For more information contact:
Kerstin Olson, Director of Business & Strategic Operations
Phone: (405) 445-1210, Ext. 1110
Email: wecare@xpwell.com
Haysville, KS. (Oct 10, 2023) – Xpress Wellness Urgent Care, is excited to announce the opening of a new clinic location in Haysville, Kansas. The clinic, located at 7107 S. Meridian St, officially opened to see patients on Monday, October 9th and has scheduled a community launch party that will take place on Saturday, October 14th from 11 a.m. – 1 p.m.
Tiffany Salas, Xpress Wellness Business Development Coordinator for Kansas, shared "Our launch party will be a great opportunity for the public to stop by and tour the clinic, meet our staff and learn more about the services we will be offering. No party is complete without some good old fashion family fun including a DJ, an inflatable bounce house and obstacle course, free food, and an opportunity to win several door prizes including a 65" TV."
The clinic is open daily, Monday through Saturday from 8 a.m. to 8 p.m. and Sunday from 10 am to 6pm. Urgent care and walk-in services are available during all hours of operation and pre-scheduled primary care appointments are available throughout the week.
The clinic features onsite lab and x-ray services, in addition to EKG. Xpress Wellness offers online check-in for urgent care services to reduce patient wait times and to limit exposure to other illnesses.
Our clinic providers include Dr. Nathan Norris, MD, Jennifer Edison, PA-C, and Jaimie Perry, APRN-CNP. All three providers are Kansas natives and have a passion for both urgent and primary care services.
"We are excited to bring a high quality and convenient health care option to Haysville, Kansas!" said Dr. Tony Hill. "Since announcing our plans to come to Haysville, we have received such a warm welcome from everyone in the community and we look forward to seeing patients."
In addition to traditional urgent and primary care services, the Haysville location will offer a full line of Occupational Medicine Services. This includes treatment of work-related injuries, DOT and non-DOT physicals, drug screens and a host of other employer health screenings.
Xpress Wellness is a certified VA Urgent Care Provider and accepts TRICARE, TriWest and VA benefits. Xpress also accepts most major commercial insurances including: Blue Cross Blue Shield, Aetna, Cigna, United Healthcare, KanCare and Medicare.
Xpress Wellness currently operates 47 clinics across Kansas, Oklahoma and Texas. For more information about our newest Xpress Wellness Urgent Care in Haysville, please visit their website at XpressWellnessUrgentCare.com.